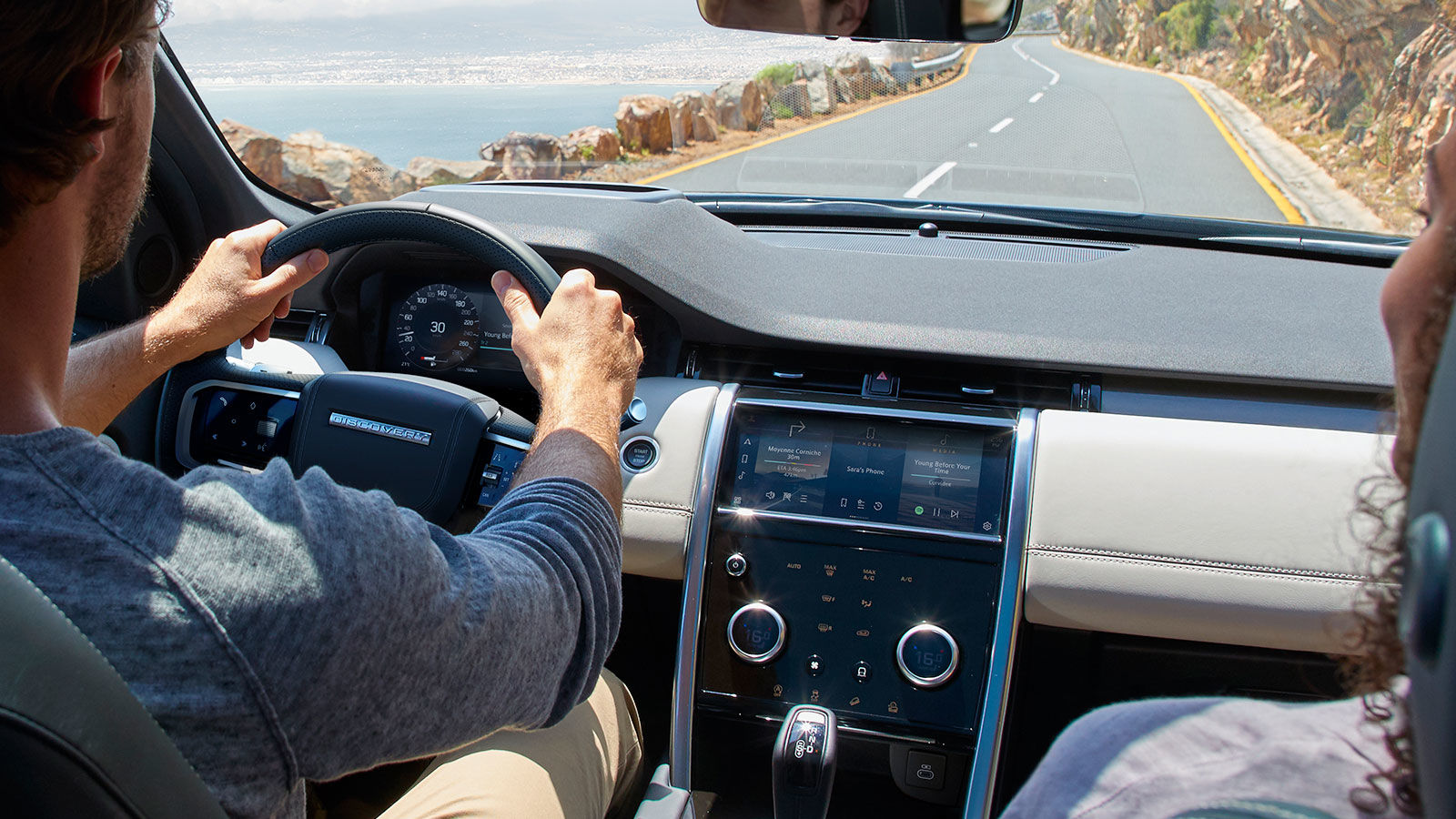 Driver-focussed cabin for a comfortable and informed drive.
KONFIGURATOR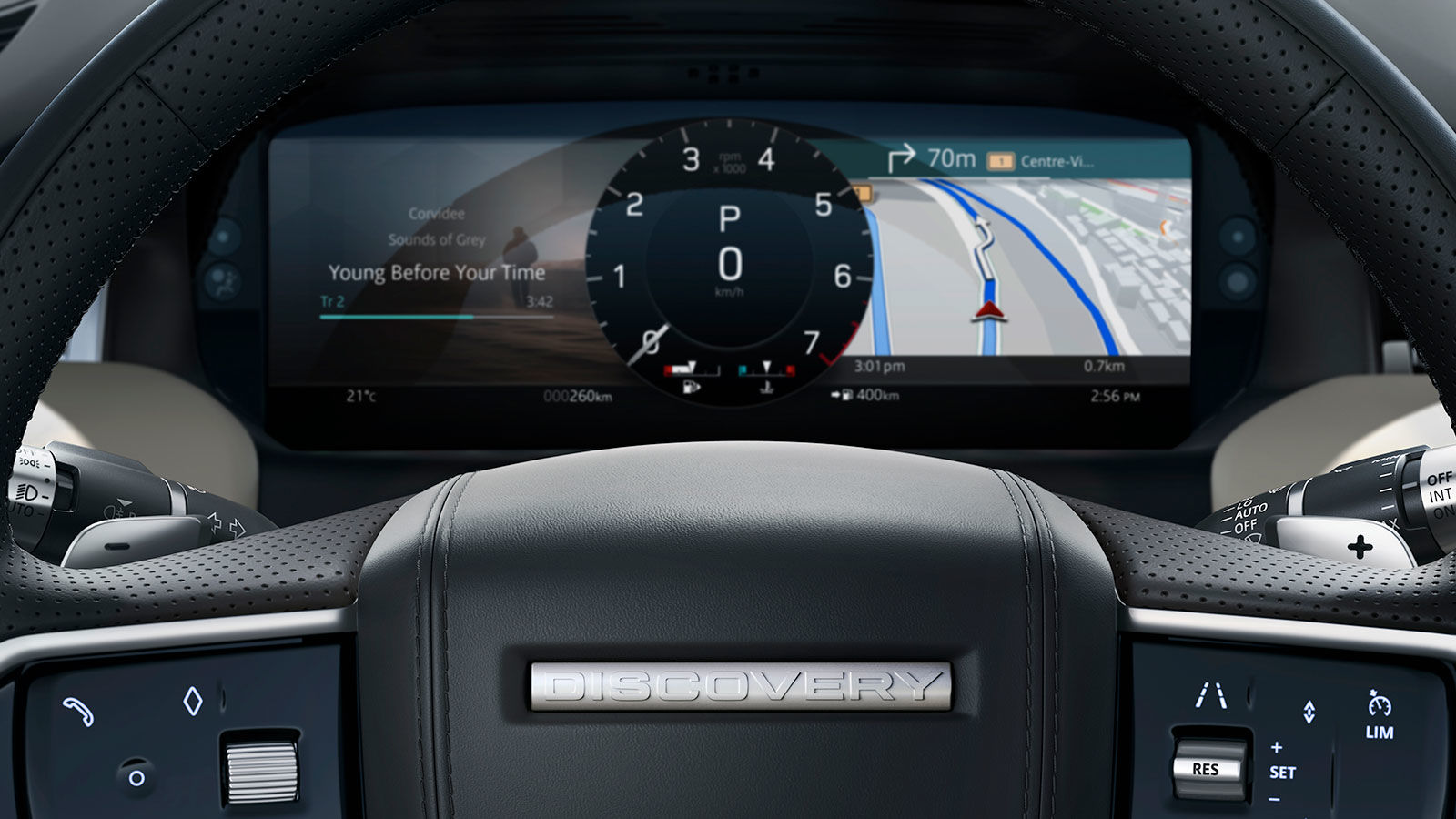 A wealth of innovative driver assistance technologies are there for you.
KONFIGURATOR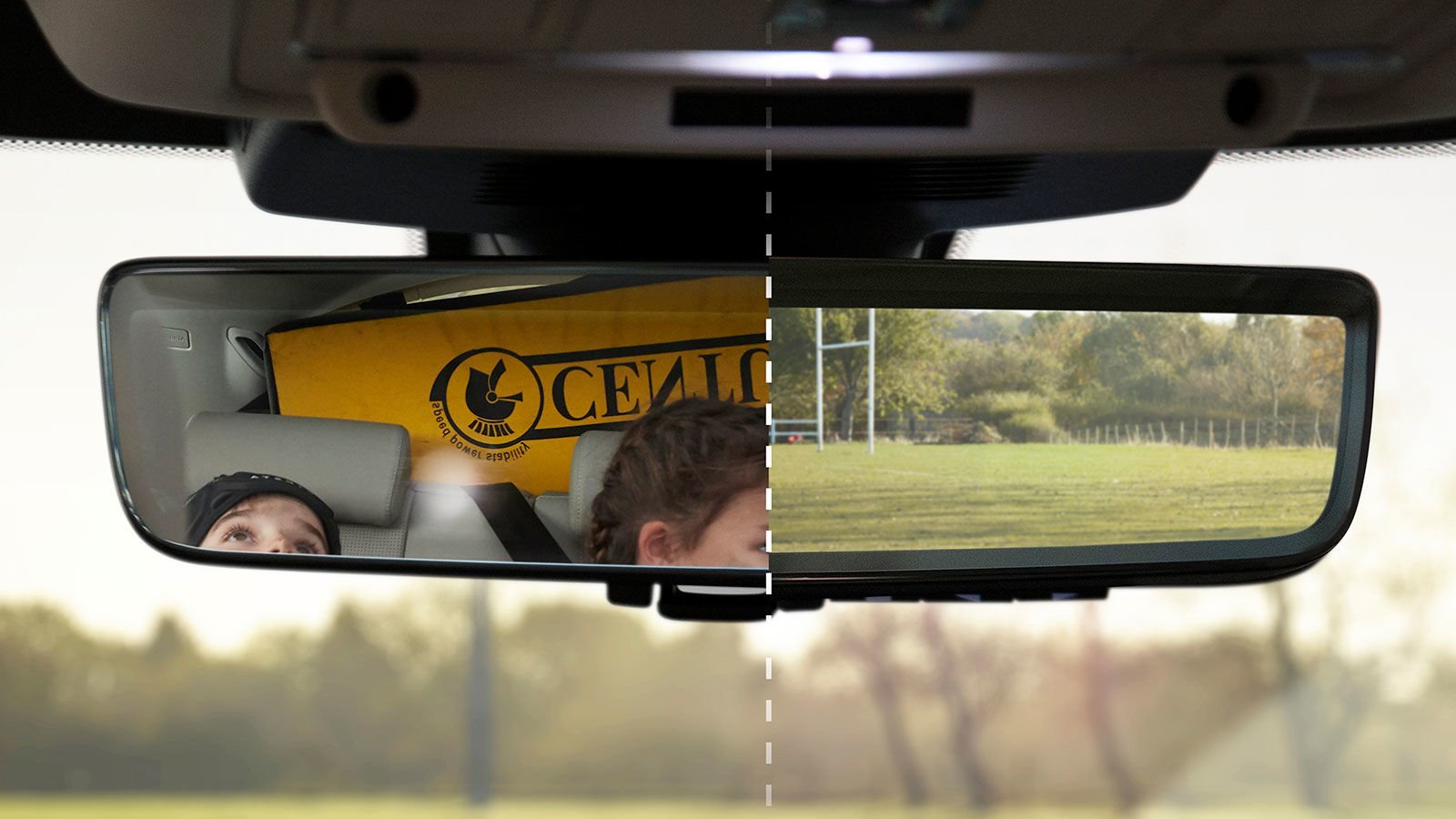 With ClearSight interior rear view mirror, enjoy an unobstructed view.
KONFIGURATOR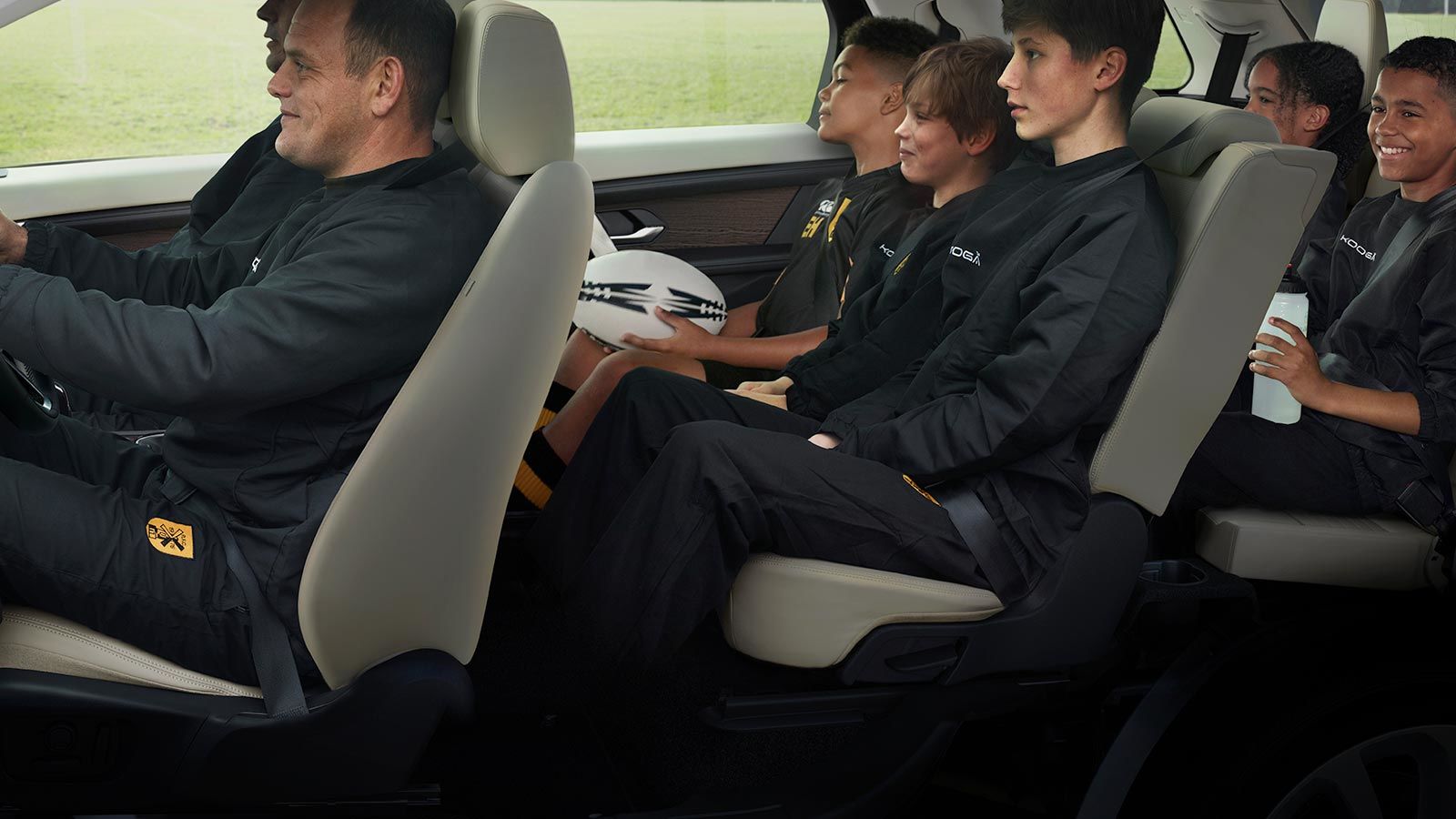 Układ foteli 5 + 2 przeznaczony dla maksymalnie siedmiu pasażerów.
KONFIGURATOR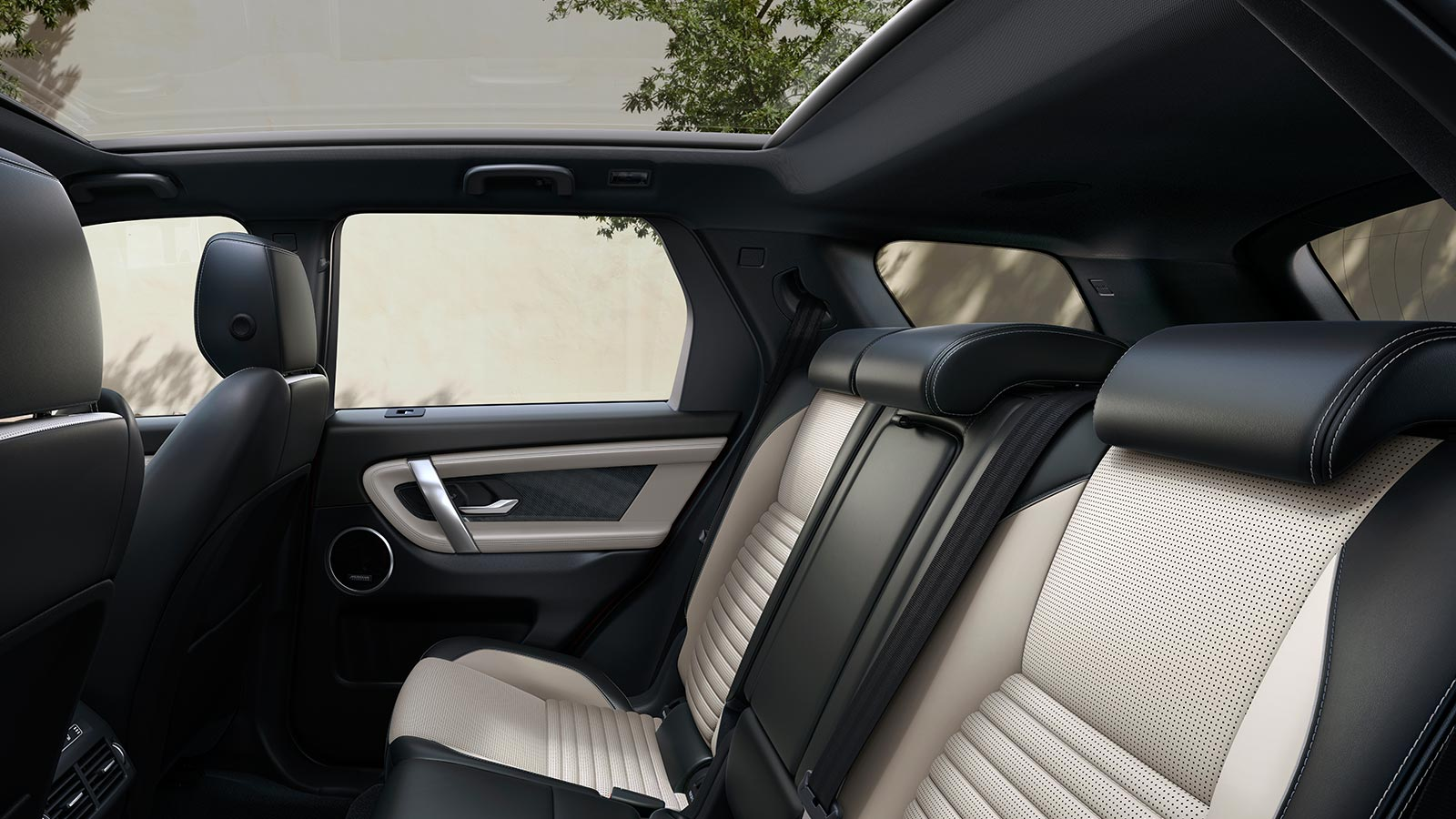 Panoramiczny dach rozświetla wnętrze Discovery Sport naturalnym światłem.
KONFIGURATOR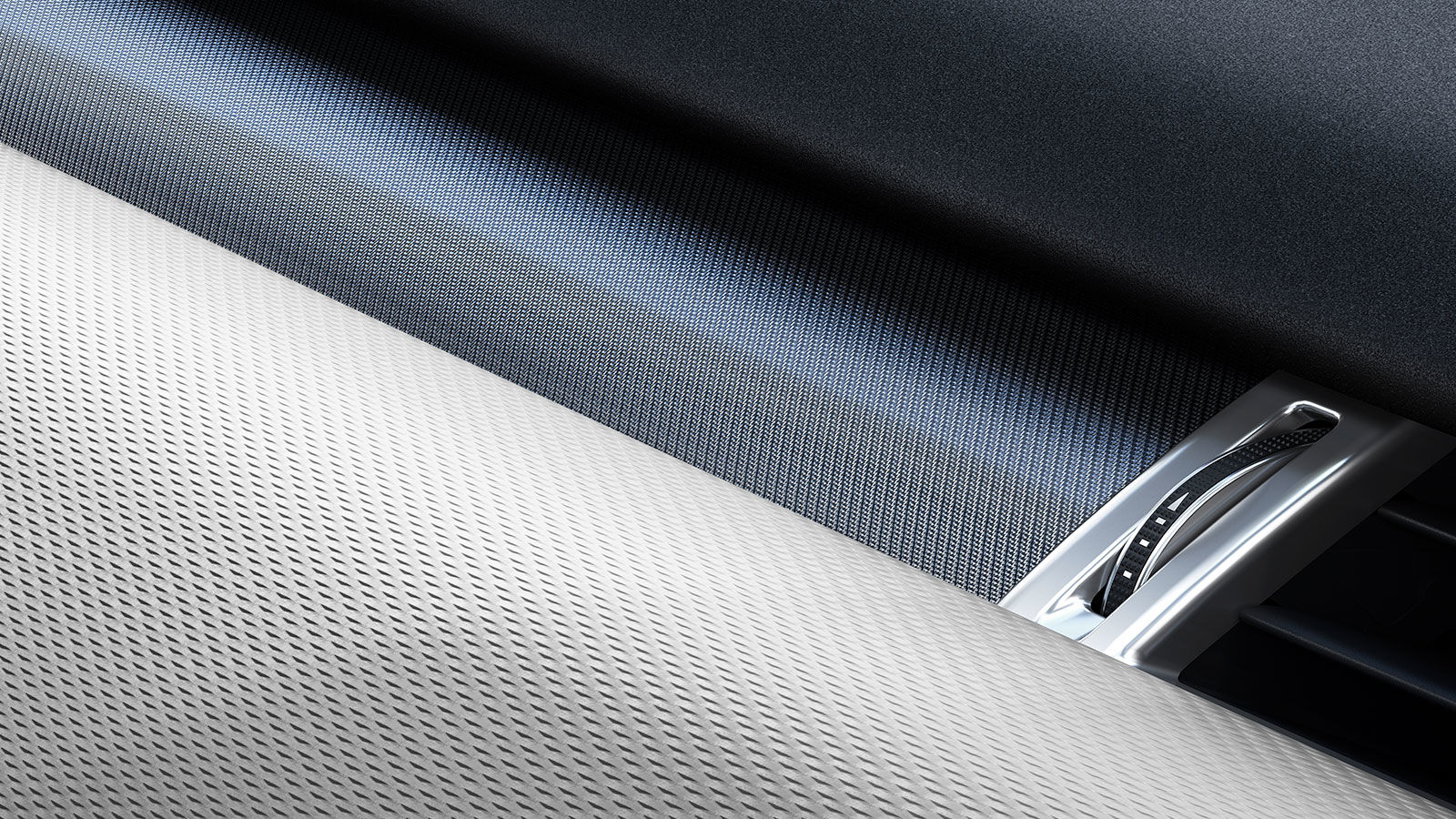 Skórzana tapicerka Windsor w kolorze Light Oyster/Ebony z wykończeniem Titanium Mesh.
KONFIGURATOR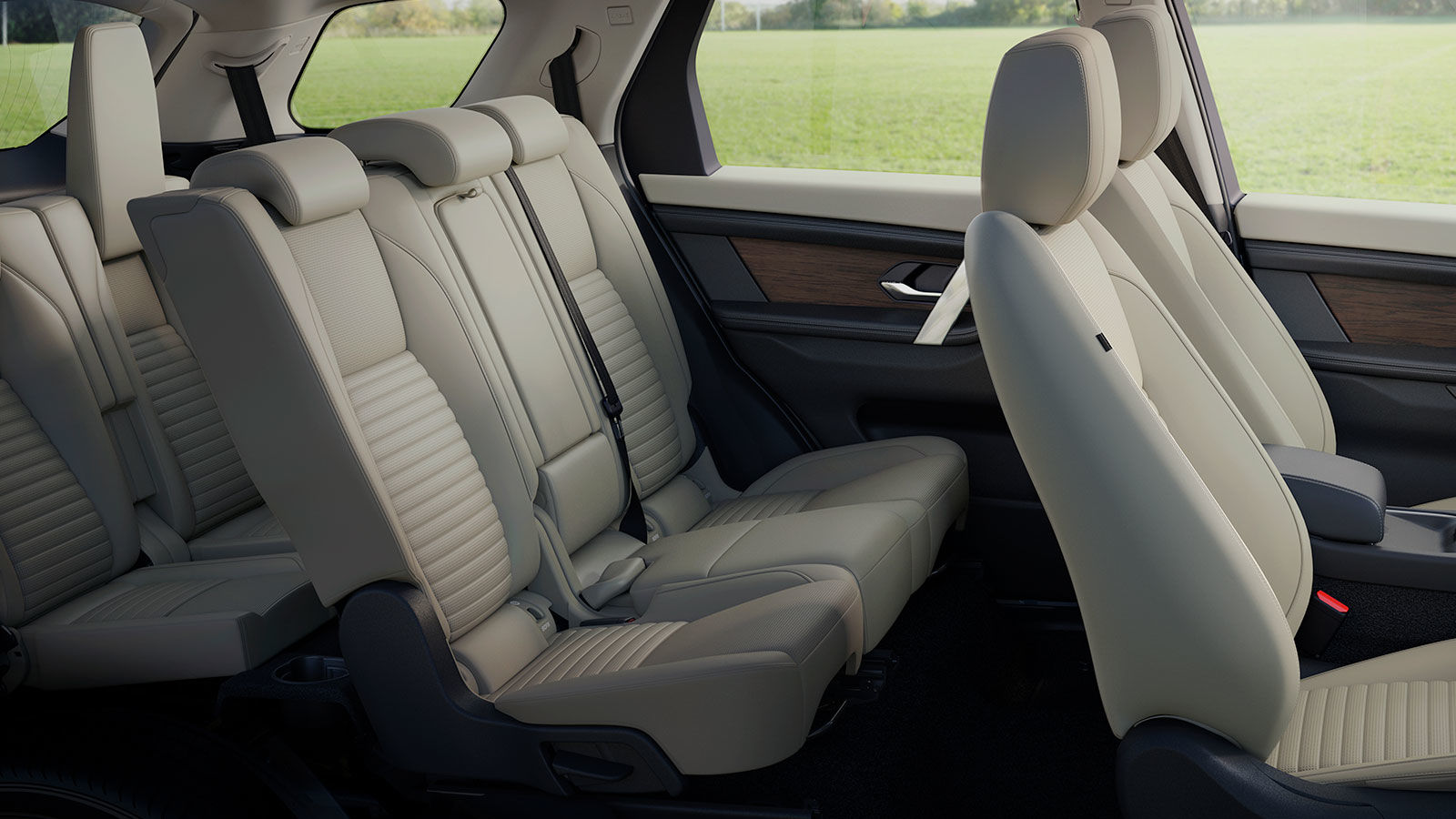 Fotele obszyte skórzaną tapicerką Windsor w kolorze Acorn z funkcją przesuwania i pochylania oparcia.
KONFIGURATOR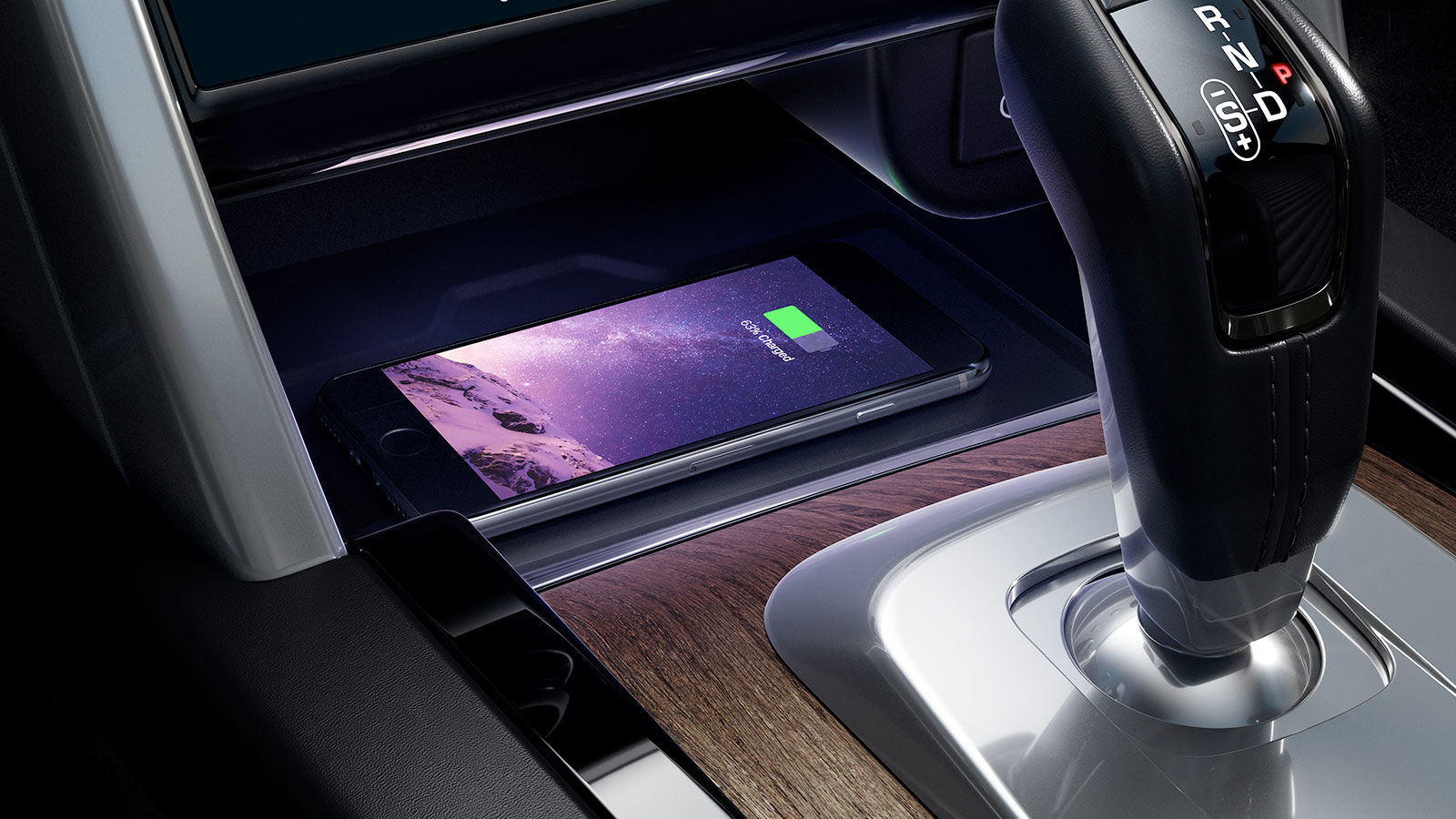 Discovery Sport features wireless charging.
KONFIGURATOR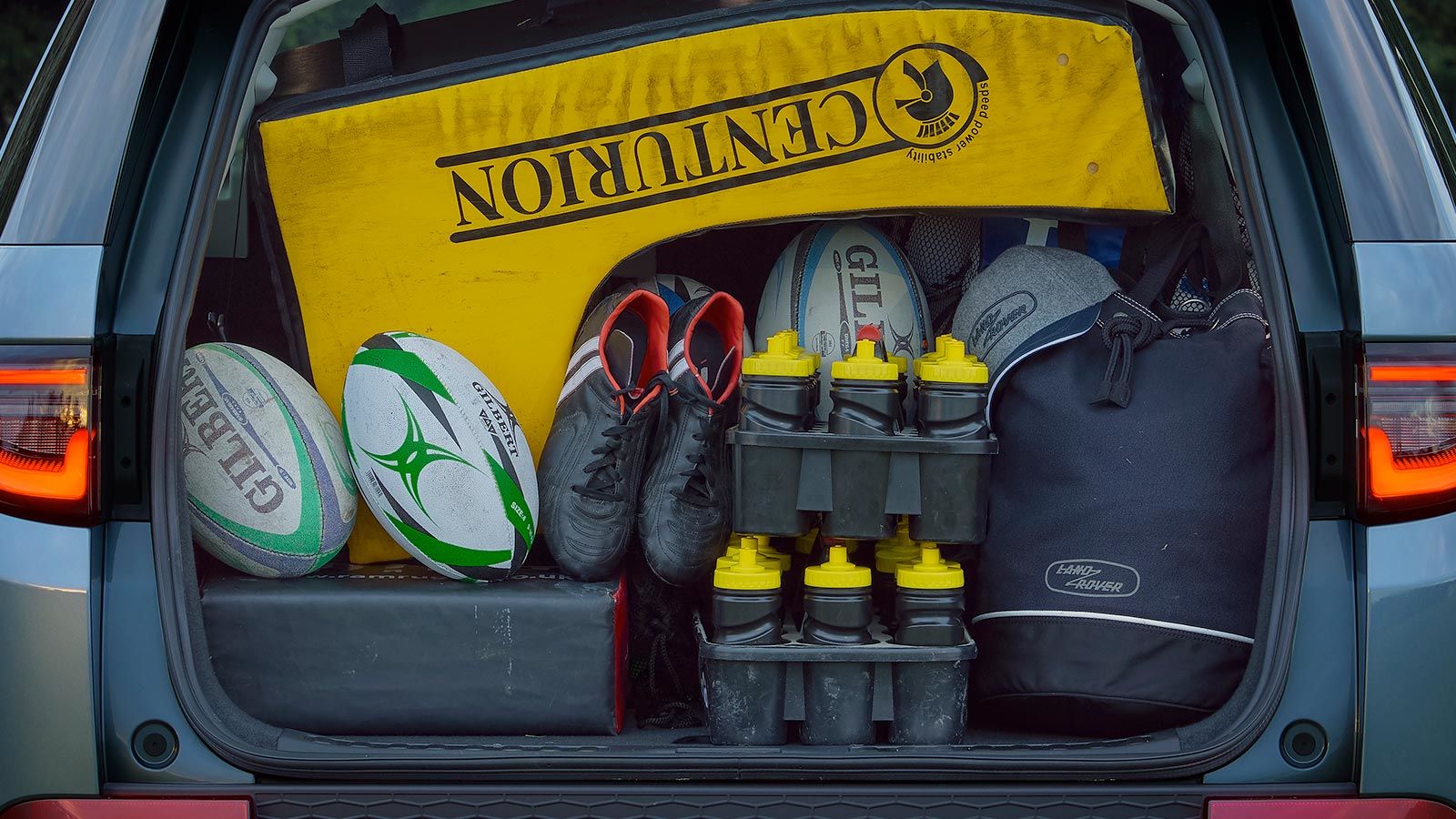 Discovery Sport – as versatile as your life demands.
KONFIGURATOR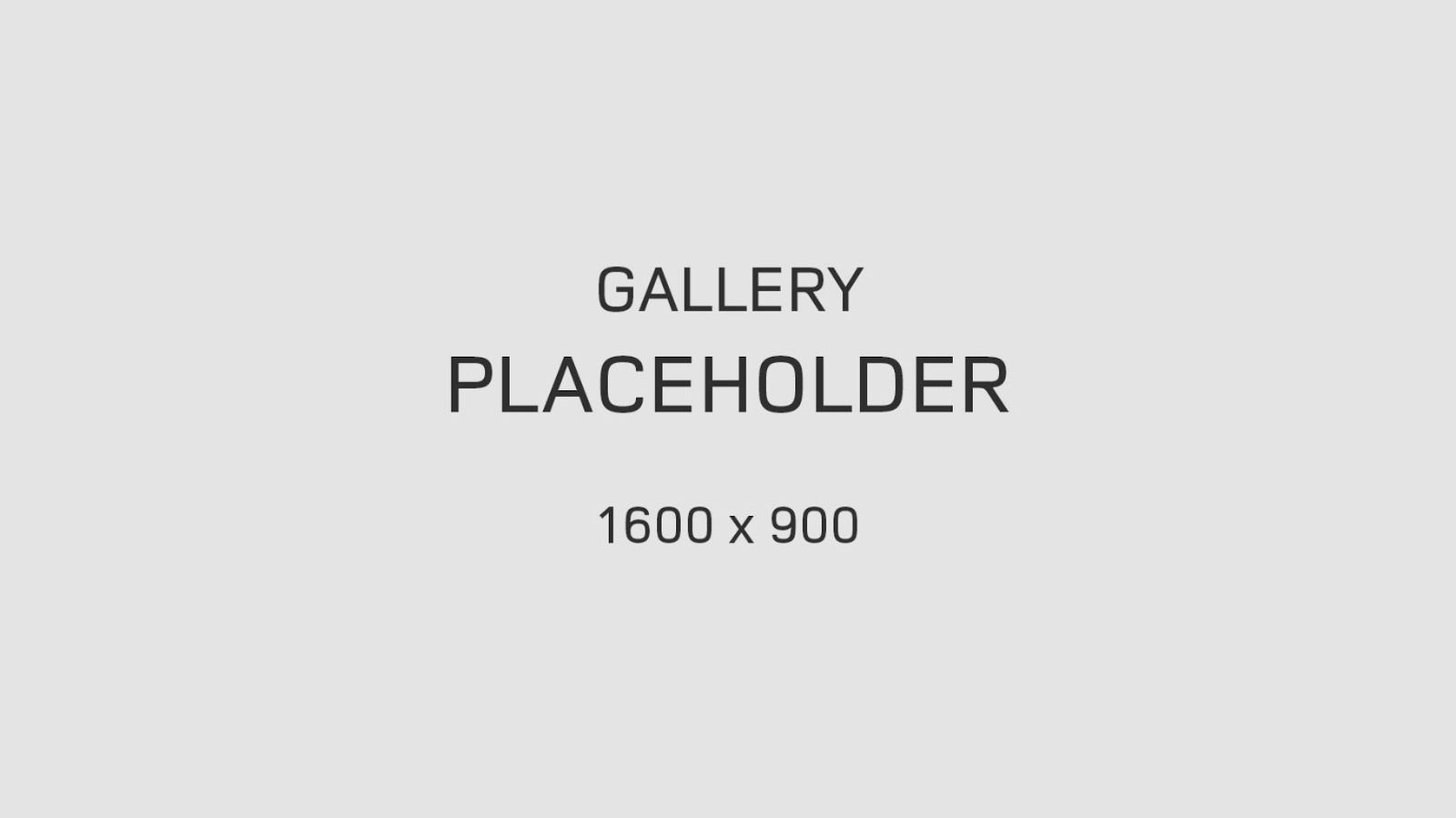 Advanced Tow Assist. Control the direction of a trailer when reversing.
KONFIGURATOR